It was stunning television in all senses of the word, the on-air suicide of WXLT-TV reporter Christine Chubbuck in Sarasota, Florida in 1974.
Just as a stand-alone event, such a dramatic suicide by a lovely young woman, it's always captured the public imagination.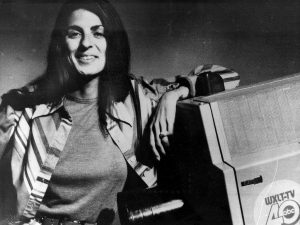 Now the film, starring the uber-talented Rebecca Hall, puts human contour, and pain, on the life and death of the young television reporter.
We wouldn't call it a fun evening's entertainment. It's a bit like being inside the depressed, desperate life of Chubbuck herself for a couple of hours.
But it's a story that had to be told.
Could you see a suicide coming? What went on in her psyche that made that final turn in the direction of death?
The film, Christine, is currently streaming on Netflix.